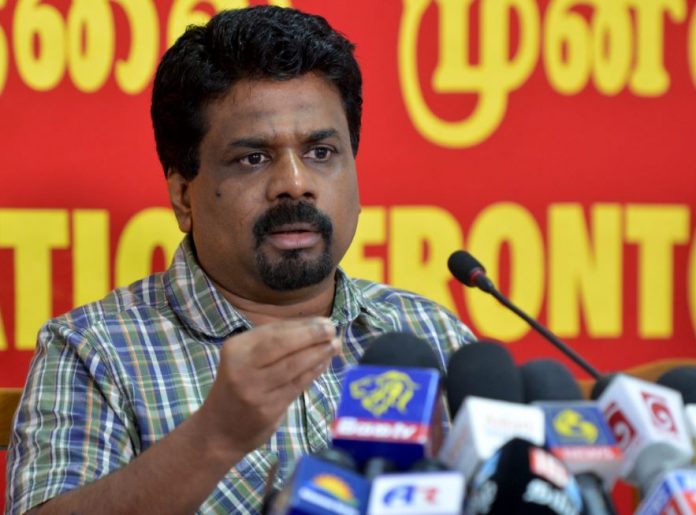 The National Policy Framework of the National People's Power was launched yesterday(October 19) in Negombo.
The event was chaired by religious leaders and the Presidential candidate of the National Peoples Power Movement, Anura Kumara Dissanayaka.
Speaking at the event, he said, the stability of national security can be achieved only through national harmony and unity.