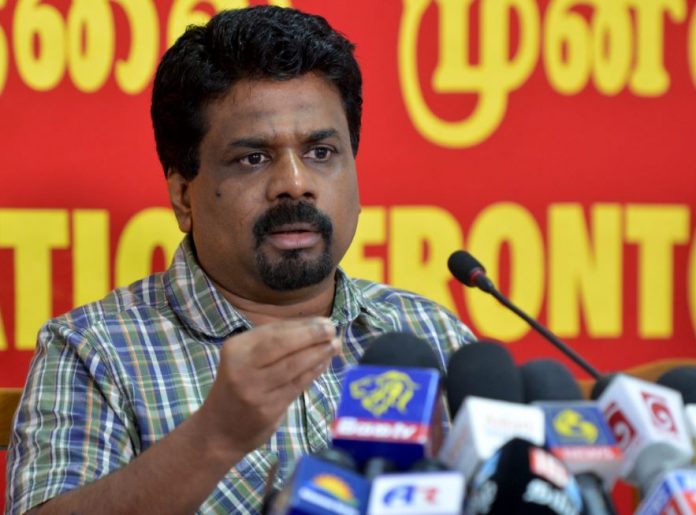 The launch of the environmental policy of the National People's Power Movement was held in Udawalawe today. The environmental policy of the party was launched under the theme of 'The expectation that flourishes the entire country'.
The presidential candidate of the National People's power movement presented the policy document at the event attended by the Maha Sangha, environmentalists, artistes, and politicians.
Anura Kumara Dissanayake noted that the equipment and the tractor used to kidnap elephants from the Udawalawe National park were captured and they were produced before the court.
"The elephant's record book at the Ministry of Wildlife was misplaced. Elephants were held illegally at some Temples, in Devalas, and even some judges. This transformed into a massive elephant smuggling operation" he added.
He went on to note that some of their important national resources like the Sinharaja forest, the Wilpattu forest and surrounding areas were put at risk and they are suffering the consequences of destroying the environment and they are worse than the consequences we had to face after the war.
He went on to note that in any crime against nature there is a politician.
"These leaders cannot inculcate positive thoughts on nature, among the people. So we must review all of these acts, appoint a commission, and within one year amend all the environmental laws in the country" he concluded.