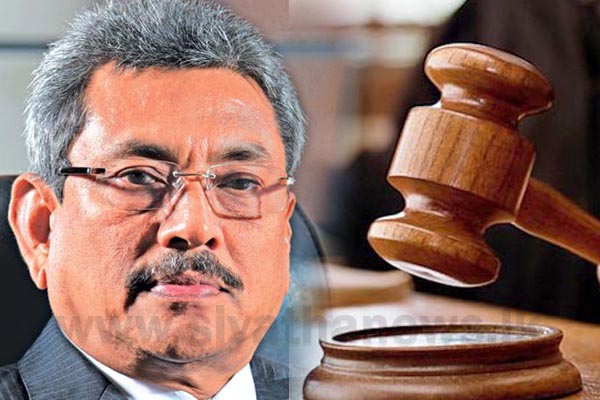 The Court of Appeal today accepted arguments of Romesh de Silva PC and Gamini Marapana PC that the writ application filed disputing Gotabaya Rajapaksa's citizenship was filed for collateral purposes and not genuine public interest litigation by the petitioners as 'public-spirited citizens concerned to see that the law is obeyed in the interest of all'.
Delivering the reasons for the order given on the writ application filed against Gotabaya Rajapaksa's citizenship, the Court of Appeal today said that during the time period where there was no Cabinet, the Constitution had conferred duty on the president to be in charge of any ministerial duty, as the repository executive power of the people, therefore, he had the power to sign the impugned dual citizenship certificate of Gotabaya Rajapaksa in 2005.
However, the Court of Appeal also said that the President should act within an intervening time period in a reasonable manner according to the constitution.
"It is not to say that the president can govern the country arbitrarily neglecting the appointment of the cabinet of ministers," the Court said.
The Court of Appeal also said that non-citing of the necessary parties such as the SLPP as a party to the petition, was a fatal omission by the petitioners to the maintainability of the case, as it was raised as a preliminary objection by the respondents.