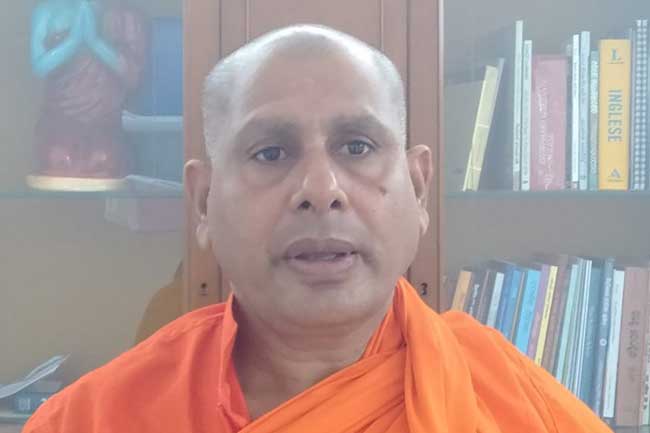 Presidential candidate of the Janasetha Peramuna Ven. Battaramulle Seelarathana Thero held a meeting yesterday (October 13) with a number of political parties and civil organizations at the Janasetha Peramuna Party Headquarters.
Representatives from the Minisath Bawa Surekime Party and other Civil organizations attended the meeting and a document was signed pledging their support to the Janasetha Peramuna.
Ven. Battaramulle Seelarathana Thero noted that Sri Lanka would be only protected under the guidance of a Buddhist Thero and that several policies and principals have been presented and some have not.
Thero went on to note that some would push people of this country to poverty to secure power.
Thero added that only the Buddhist clergy would be able to recover Sri Lanka from the abyss it is in now and requested the public to place their mandate with him to fix the country.