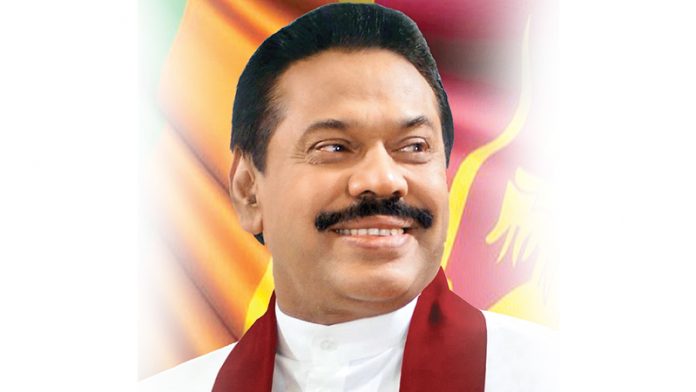 The incumbent government should be sent home the first opportunity available, SLPP leader and Opposition Leader Mahinda Rajapaksa said yesterday.
Speaking at the inaugural presidential election campaign rally of Gotabaya Rajapaksa at Salgado Stadium in Anuradhapura, Mr. Rajapaksa said the government was so bankrupt that it has resorted to selling assets of the country. "We added value to the country by creating harbours and airports but this government keeps selling them. It is our duty to chase away this government which sells the country," he said. He also suggested the UNP government should take the responsibility of all crimes it has committed including the Central Bank bond scam. "The UNP hierarchy including its deputy leader should take responsibility for all these crimes. They should take responsibility for destroying the country. Today, the SLFP has also joined us to change the corrupt system. We invite all to be a part of the victory along with other leftist parties," he said.
MP Ven. Athuraliye Rathana Thera, SLFP MPs Duminda Dissanayake, Weerakumara Dissanayake, W. B. Ekanayake were present at the rally apart from party leaders of the joint opposition including SLPP Leader Professor G. L. Peiris, Professor Tissa Witharana and MPs of the joint opposition.