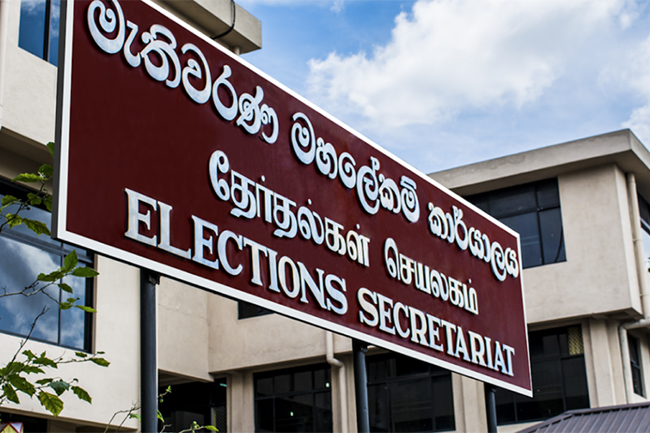 The Election Commission says any candidate who is contesting the upcoming presidential election will receive the opportunity to establish more than 12,000 election offices across the island.
Director-General of the Elections Commission Saman Sri Ratnayake stated that all candidates have been briefed on the election protocols as well as the laws relating to election propaganda.
35 candidates submitted their nominations yesterday to contest the presidential election. The candidates represent 18 recognized political parties and 2 other political parties while the remaining 15 will contest as independent candidates.