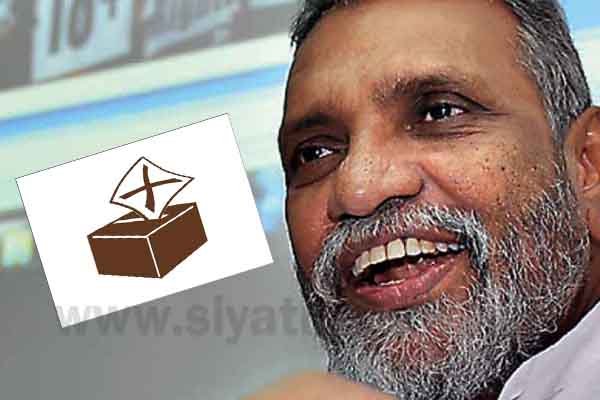 Speaking at a media briefing today (October 4), Chairman of the National Elections Commission, Mahinda Deshapriya said that there is a prevalent issue regarding the posters and cutouts of political parties.
He further said that they had requested from all the Presidential candidates representing all political parties to voluntarily take steps to remove these posters and cutouts adding that if it is not done, it could be considered a punishable offense. Deshapriya stated that from this evening onwards that all cutouts and banners in police stations, state institutions, and other public places will be removed in the area covering from Borella junction to the Diyatha Uyana.
He further says that written requests have been submitted to all candidates to remove their cutouts and that the law will be strictly enforced after the date of the nominations.