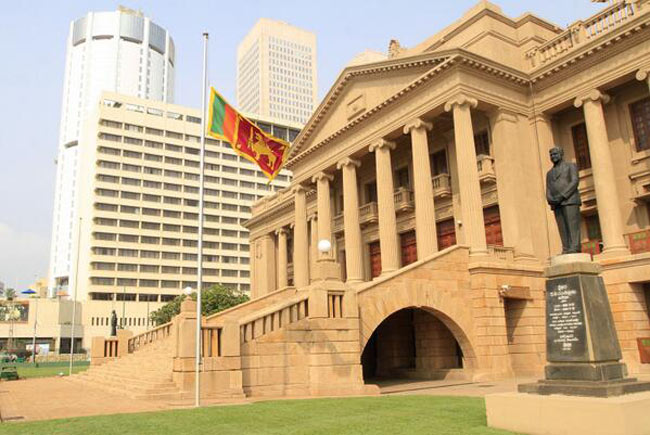 The weekly Cabinet meeting chaired by President Maithripala Sirisena was held this morning (October 1) at the Presidential Secretariat. Speaking to the media following the meeting State Minister of Transport and Civil Aviation Ashok Abeysinghe noted that they held discussions with all trade unions on strike from 2:00 pm to 9:00 pm. He added that solutions were also provided and with that Railway trade union might call off their strike today.
He went onto note that the cabinet approved minister Sajith Premadasa's request to provide a long term solution to the disabled soldiers. State Minister said the President noted that in the future more attention will be paid for such issues and a higher amount will be allocated through the budget.
Journalists pointed out that the trade unions have said the discussions were unsuccessful, therefore they will not stop their strike actions. State Minister Abeysinghe noted they as a government are ready to face the trade unions if they don't call off the strike actions.
When questioned if disciplinary action will be taken, he noted that if they do not stop the strike they will figure out what they can do. He added that they as the government cannot let the trade unions cause such inconvenience to the general public.