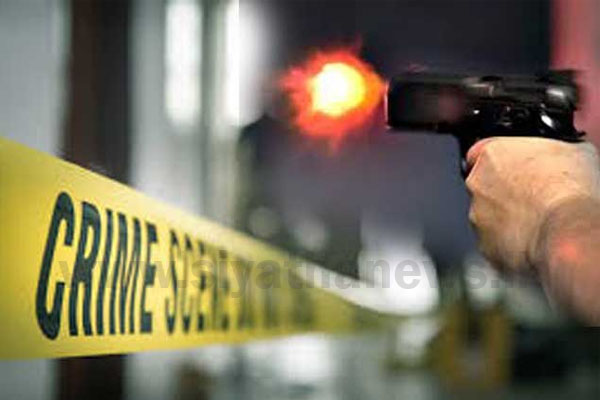 A car that had disregarded police orders to stop has been shot by the Police at Horewela Junction, Katuwana.
The Police stated that the officers who had been on duty were conducting a search on a reported cattle theft. Thus the officers have been compelled to fire at the wheels of the car in order to prevent the car from getting away. One person has been arrested while two others have reportedly fled the scene.
Following a custodial interrogation, the arrested suspect confessed to having committed the theft adding that the group were on their way from Matara during the encounter with the Police after making the delivery of the stolen cattle.
The suspect is reported to be a 44-year-old resident of Meedella.  Investigations have been launched to locate and apprehend the remaining suspects.