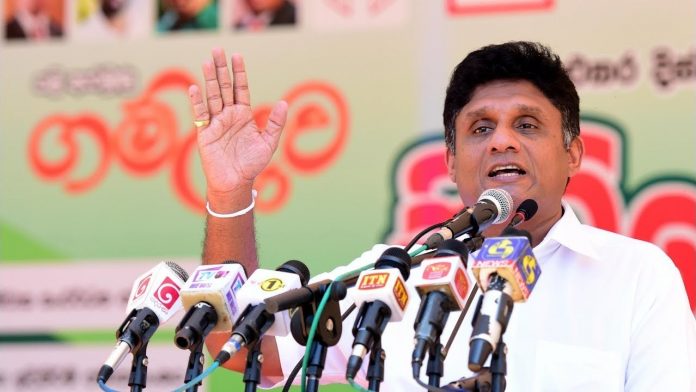 UNP Deputy Leader and Housing, Construction and Cultural Affairs Minister Sajith Premadasa yesterday reiterated that he would contest the presidential elections as a candidate albeit any obstacle standing his way.
He said that some people were behaving literally like snakes with kerosene smeared on them. He said these people give comments such as "Sajith will not get the chance". He added that not only he would become the candidate with the blessings of everyone irrespective of their ethnicity, religion, caste or party he would gain the victory at the presidential elections ushering the Sajith Premadasa era. Senior party officials of SLPP go around telling that Sajith would not receive candidacy and their behaviour bring utter surprise to me, he added. He said that some fear of his candidacy.
He made this remark yesterday at the event of vesting model villages named "Sathosmathgama", "Sirikathamawgama", "Sasirimagama" and "Sasethmathagama" in Mulanyaya, Weeraketiya in the Hambanthota district with the public. These model villages were constructed under the "Housing for All under the village re-awakening programme".