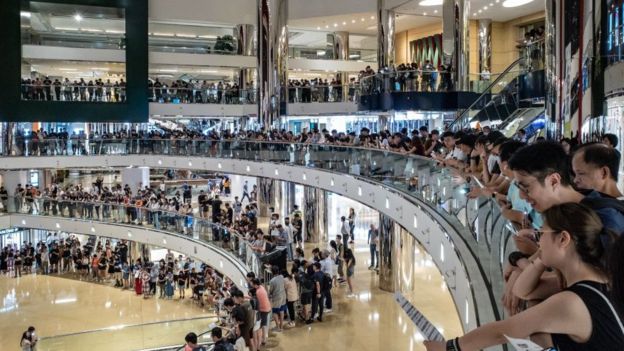 The song "Glory to Hong Kong" echoed through a Hong Kong shopping mall on Wednesday (September 11) as hundreds of people gathered to sing in support of anti-government rallies.
"Glory to Hong Kong" has become a rallying cry for more democratic freedoms in the semi-autonomous Chinese territory, where three months of protests over a now withdrawn extradition bill have evolved into a broader backlash against the government and greater calls for democracy.
Hong Kong activists called off protests on Wednesday in remembrance of the Sept. 11, 2001 attacks on the United States. A senior U.S. official, speaking on condition of anonymity on Monday (September 9), said the United States was monitoring events.