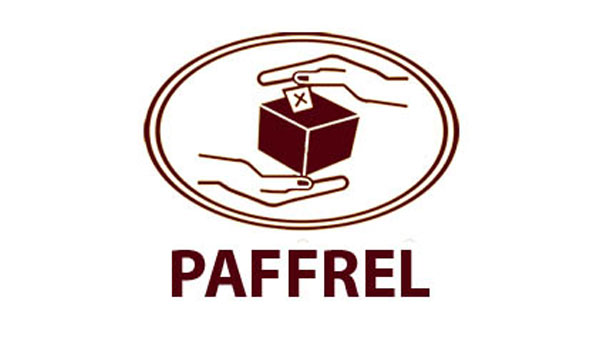 A group of representatives from PAFFREL toured Elpitiya yesterday (September 10) to look into the preparations for the local government polls in the area. Executive Director of PAFFREL, Rohana Hettiarachchi and several others were present. They also met with election officials of the Galle District and the Elpitiya Police officers.
Executive Director of PAFFREL Organization Rohana Hettiarachchi stated that even though they had received some complaints regarding the Elpitiya provincial council election, they have not seen any serious problems in the area. However, he emphasized the possibility of a tense situation arising in the final weeks of the pre-presidential election in the area. He further highlighted that according to the Deputy Commissioner of Elections, as well as the Superintendent of Police, they have seen that maximum measures have been taken so far to prevent such clashes and violence by violating election laws. He shared their preliminary plans to deploy 47 observers to monitor the 47 polling stations adding that mobile surveillance vehicles are ready to be on duty as well.
Deputy Commissioner of District Elections Office Galle, K.U. Chandralal emphasized that some complaints have been received about political interference in the implementation of public affairs adding that there is no major issue visible upon inspection. He further mentioned that all the political parties that are contesting are abiding with the election laws while providing necessary assistance to the election officials and the police.