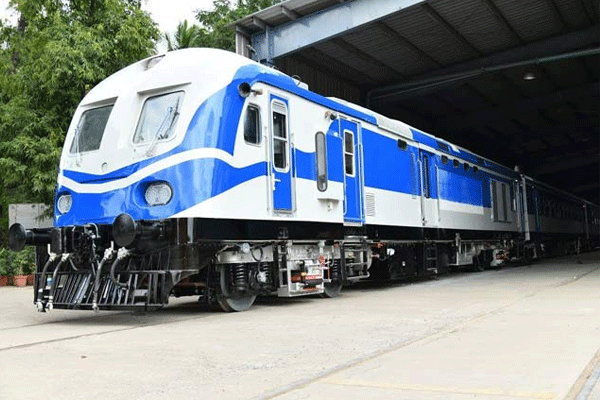 Sri Lanka Railway Department stated that a new train service named "Pulathisi Intercity Express Train" from Colombo Fort to Polonnaruwa will be implemented from today (September 11). According to the daily schedule of the new train, it is due to depart Colombo Fort at 3:05 p.m and is expected to reach Polonnaruwa railway station at 7:47 p.m.
The train will depart from Polonnaruwa at 03:45 a.m and will reach Colombo Fort at 09:08 a.m. The train is scheduled to make stops only at Polgahawela, Kurunegala, Mahawa, Kalawewa, Habarana, and Hingurakgoda according to the statements made by the Railway Department.
It was reported that this air-conditioned train consists of a first-class cabin as well.