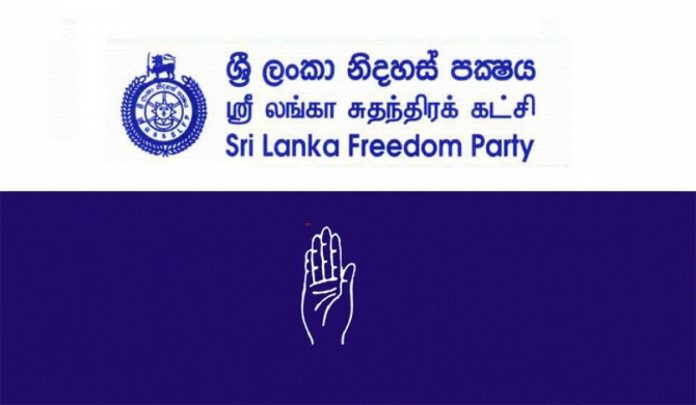 The Sri Lanka Freedom Party (SLFP) would field its own candidate at the upcoming presidential election, SLFP Spokesperson MP Weerakumara Dissanayake said yesterday.
He said the party's General-Secretary MP Dayasiri Jayasekara had conveyed this to the Election Commission.
Speaking to the media MP Jayasekara said they had not yet decided as to who would be the candidate and added it was only the decision.
When asked whether the decision would hamper the talks with the Sri Lanka Podu Jana Peramuna (SLPP), MP Jayasekara said he would not think so and added that the talks had not yet come to a proper conclusion.
Meanwhile, Former SLFP General Secretary Prof. Rohana Lakshman Piyadasa told the media that the decision was taken after a proposal was unanimously passed at the recently held SLFP Central Committee meeting.
President Maithripala Sirisena addressing the SLFP 68th Convention said a government led by the SLFP will be formed in 2020.