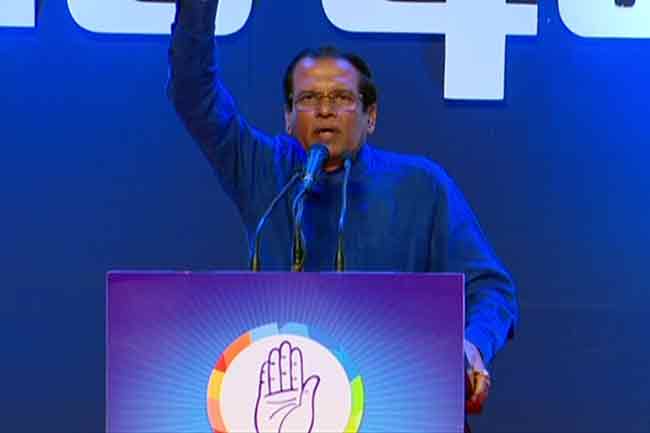 President Maithripala Sirisena says that Prime Minister Ranil Wickremesinghe is the first respondent for preventing Provincial Council elections from being held.
The President stated this addressing the convention held for the 68th-anniversary celebrations of the Sri Lanka Freedom Party (SLFP).
Speaking at the event, President stated that the respondents of the Bond Scam must immediately resign from politics in Sri Lanka and that more information on the matter will be revealed in the coming days.
According to President Sirisena, all paperwork needed to extradite former Central bank Governor Arjun Mahendran is now complete.
He said, "The files needed to bring bigger shots than Arjun Mahendran to courts as respondents of the Bond Scam have already been prepared".
President Sirisena also commented on the inability to hold the Provincial Councils.
"There won't be a provincial council election in this country anymore. Thousands of officials receive wages. Assets and property of Provincial Councils amount to billions and trillions.
The Supreme Court informed me that the provincial Council elections cannot be held because the Prime Minister hadn't compiled and submitted the relevant report.
Provincial Council elections are over. Cannot say when that would come again. Therefore, the first respondent is the Prime Minister."
The President pointed out that, both the Government party and the Opposition are holding secret talks with the leaders in the North to gain votes at the next election.
Further speaking, the President said, "No matter who wins the next presidential election, he will be a President who cannot do anything according to the 19th Amendment to the constitution. He won't even have the Defense Ministry. All powers would go to the Prime Minister.
Do not forget that, according to the constitution, in 2020, the country will be handed over to the Prime Minister, not the President. Therefore, the SLFP should focus on appointing the next Prime Minister rather than the next President."