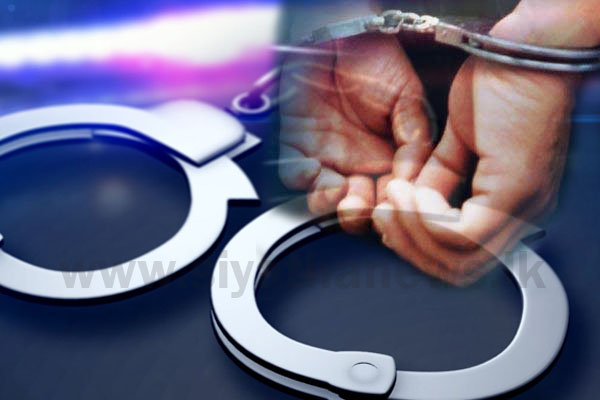 Two suspects have been arrested in Gova-Kotuwa Junction, Kurunegala for the possession of a T56 assault rifle, a magazine and 10 live rounds of ammunition.
The police stated that on searching two suspicious motorcyclists, the aforementioned firearm and the bullets were found hidden in the jacket belonging to one of the motorcyclists.
Among the arrested was a soldier currently serving at the Buttala Army Camp and a military-civil servant attached to the Vijayabahu Infantry Regiment in Wathupitiwala.
The suspects aged 46 and 37, were reported to be residents of Kurunegala and Kudagalgamuwa.
The police mentioned that the residences of the suspects were inspected using an explosives detection canine yesterday (September 1).
During the search, the police discovered another T56 assault rifle, cleaning tools for the rifle, an Italian-made air rifle, a rifle scope, 6 empty slugs compatible with a 12 bore shotgun and several other pieces of equipment.
The police stated that the suspects who were produced at the Kurunegala Magistrate's Court yesterday were ordered to be detained for a period of 48 hours for further investigations.
The accused are scheduled to be produced before the Kurunegala Magistrate's Court today (September 2).