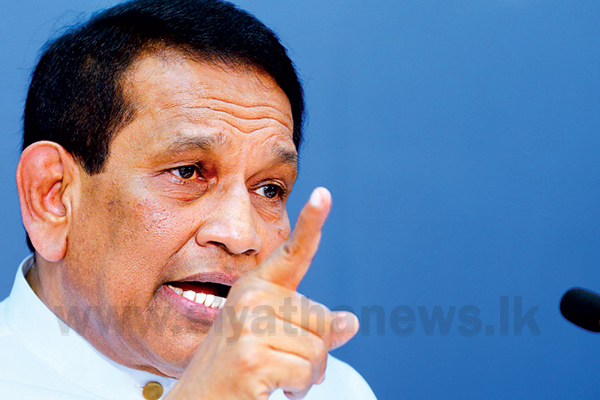 While saying that the United National Party (UNP) had no hurry to announce its presidential candidate unlike other parties, Health Minister Rajitha Senaratne said yesterday the party leaders of the United National Front (UNF) unanimously agreed to the draft Constitution of the National Democratic Front (NDF).
Addressing a news briefing, he said the Draft of the Constitution of the NDF was completed.
"The issues, which led to the delay of the unanimous approval have been successfully sorted out," Minister Senaratne said.
He said the presidential candidate would be announced on the day the Constitution of the proposed NDF was signed.
"The party leaders meeting was presided by Prime Minster Ranil Wickremesinghe and attended by the members of UNP and members of its affiliated parties," he added.
He said in case of any crisis that might transpire to the leadership of the UNP following the announcement of the presidential candidate, the UNP constitution could be amended.
Moreover, he said the manifesto for the upcoming presidential election would be compiled by a panel of anti-political party members.
When asked whether the UNP would get the support of MPs the likes of Rishad Bathiudeen and Rauff Hakeem, Minister Senaratne said they would get their support as it was essential in the run up of the presidential election.
Meanwhile, he said a faction of the opposition was aspiring to join the UNP once its presidential candidate was announced.
A committee was appointed to prepare the Presidential policy statement of Democratic National Front under the chairmanship of Minister Senaratne.