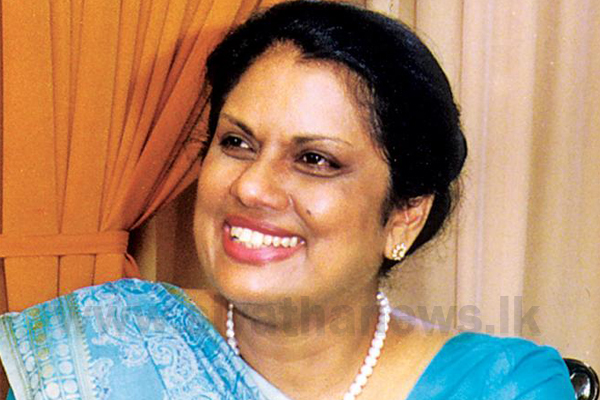 A government is appointed not just to serve one political party, says the former President Chandrika Bandaranaike Kumaratunga.
She expressed these views to the media addressing an event held in Gampaha.
Pointing out that a politically complex and unstable situation has been created in the country, she stated that the government must move forward despite this situation.
A government is appointed to serve the whole country, said the former President.
Therefore, whatever the political issues, it is the government official's responsibility to carry out their duties properly, she added.