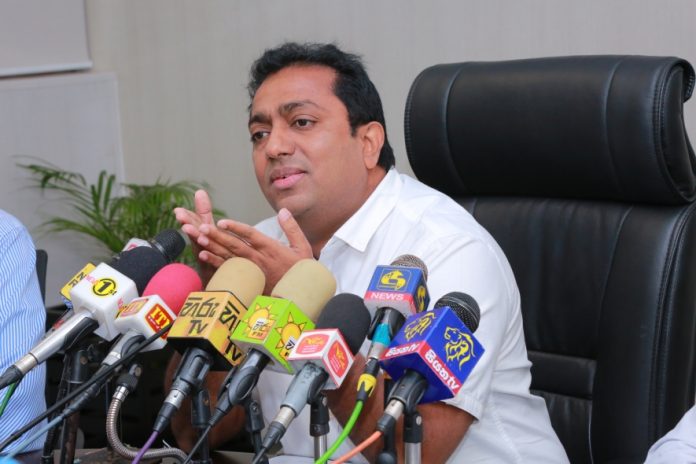 Journalists asked the General Secretary of the United National Party, Akila Viraj Kariyawasam, on disciplinary action he instituted against two Non-Cabinet Ministers of the Party. Kariyawasam noted that in spite of most party members being his friends he has to seek disciplinary action against some as the secretary of the party.
A journalist questioned whether the disciplinary action was taken after several backbench MPs has resorted to supporting Minister Sajith Premadasa. He responded that presidential candidates are not chosen on the streets.
A journalist pointed that if the Leader Ranil Wickremesinghe is not attending to his tasks and the Deputy Leader would, it was natural for the deputy leader to be highlighted among people. The minister noted that both Leader and Deputy Leader will tend their duties and it was the media's duty to be independent. He went on and noted that if everyone fulfilled their duties politicians would resort to doing the same.
He went on to note that they could not afford a split within the party and they all remain within the parameters of the UNP agenda. He finally added that they would not name candidates depending on any external factors.