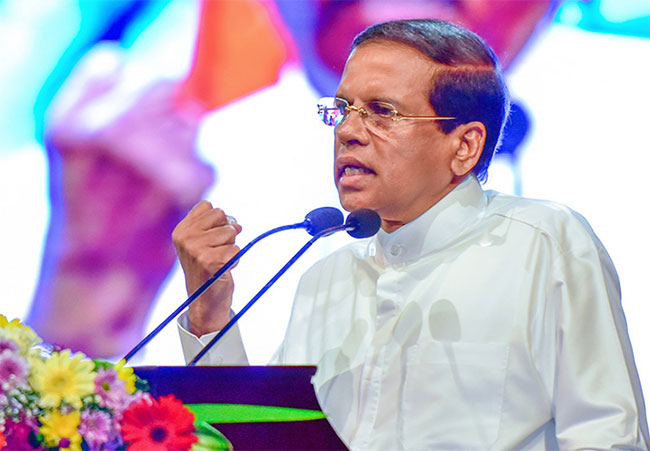 President Maithripala Sirisena has instructed the relevant officials to expedite the investigations pertaining to the Central Bank treasury bond scam.
The President today met with officials including members of the investigating committee probing the bond scam, at the Presidential Secretariat in Colombo.
The President stated that the delaying of investigations into the Bond Scam is an obstacle to justice and therefore advised them to expeditiously move forward with investigations and take action against those responsible.
During the meeting, it was revealed that 04 interim reports have been received so far and that the remainder would be presented by this December, the President's Media Division reported.
The officials had also reportedly pointed out that banks have been asked for documents from the past 05 years with regard to money laundering and that investigations were not progressing rapidly due to those documents still not being received, it said.