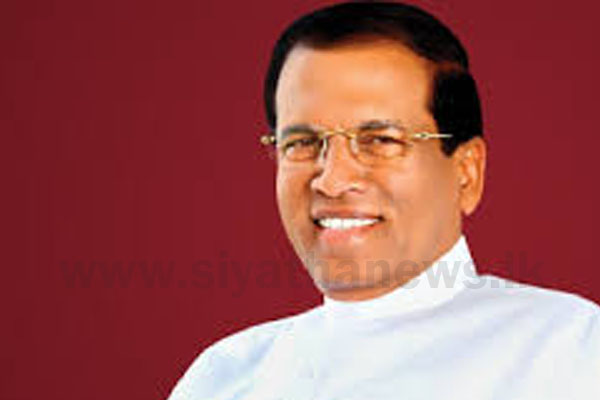 INTERPOL Secretary General Jürgen Stock praised the steps taken by President Maithripala Sirisena, the Ministry of Defence, Sri Lanka Police and intelligence services for swiftly taking action to apprehend the criminals responsible for the April attacks. He presented President Sirisena with the INTERPOL Medal at the President's Office in Colombo.
According to the President's Media Unit the President thanked the INTERPOL Secretary-General for immediately responding to the request made for assistance to investigate the April 21st terror attacks. Stock said Sri Lanka police and intelligence officials are highly professional and the INTERPOL experts received their fullest cooperation.
President Sirisena also requested further cooperation to detect drug smugglers and to extradite drug lords and financial criminals hiding in foreign countries.