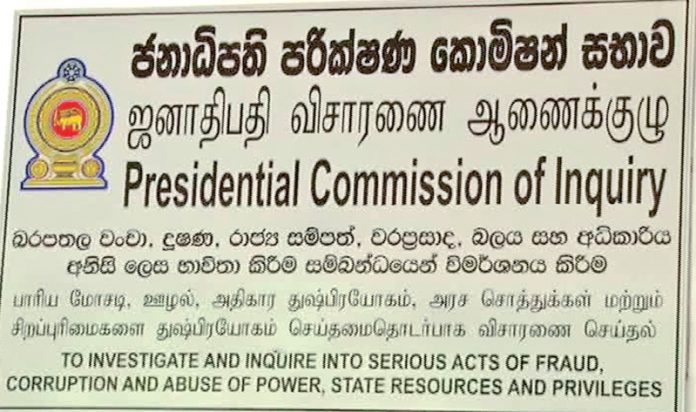 Director of the Public Finance Department J.M.D.A. Jayasinghe was summoned to the Presidential Commission probing fraud and corruption at state institution over the past 04 years to record evidence over alleged large scale financial fraud when importing antibiotics to Sri Lanka.
The Commission said a complaint on the matter was filed by GMOA Secretary Dr Haritha Aluthge. The Secretary of the Uva Provincial Council was summoned to the Presidential Commission as well following a complaint made citing the misappropriation of Rs 726 million in public funds allocated for the development of roads in the Uva Province.
A group of Provincial Council employees filed the complaint citing abuse of public funds that took place when constructing the Badulla – Kandaketiya Road.