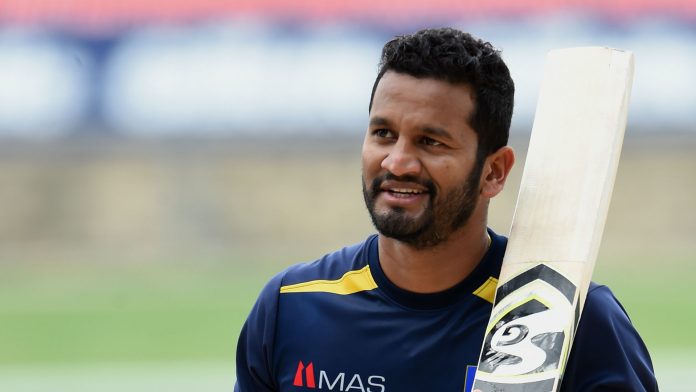 Latest ICC Test Batsman Ranking states Sri Lanka captain Dimuth Karunaratne, has broken into the top 10, climbing four spots to No.8, the highest he has been in his seven-year Test career.
Dimuth Karunaratn's brilliant 122 in the first Test helped his team claim a six-wicket win over New Zealand. Meanwhile, Angelo Mathews has moved up to 14th position in the ranking after his half-century and an unbeaten knock in the second innings against New Zealand.
Steve Smith, who followed up his twin tons at Edgbaston with a 92 at Lord's in the second Ashes Test, has reclaimed the No.2 spot in the ICC Test Rankings for Batsmen. Virat Kohli remains the top Test Batsman with 922 points, just 9 points higher than Steve Smith.