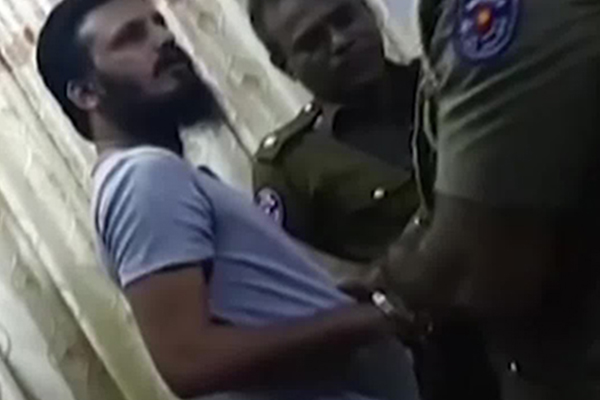 Three Sub Inspectors of the Colombo Crimes Division (CCD), who allegedly maintained contacts with the notorious underworld figure 'Kanjipani Imran', have been transferred, the Police Media Spokesperson said.
They have accordingly been transferred to Jaffna, Mullaitivu and Mannar.
Kanjipani Imran was arrested at a party in Dubai on the 5th of February, along with the drug kingpin 'Makandure Madush' and extradited to Sri Lanka later on March 28th.
Allegations recently came into light that the infamous underworld figure, who is currently held under detention orders, had celebrated his birthday with the CCD officers.
The Police Headquarters have launched an investigation into the claims and decided to transfer the sub-inspectors, who are allegedly in connection with the incident, in order to proceed with the probes without any hindrance.