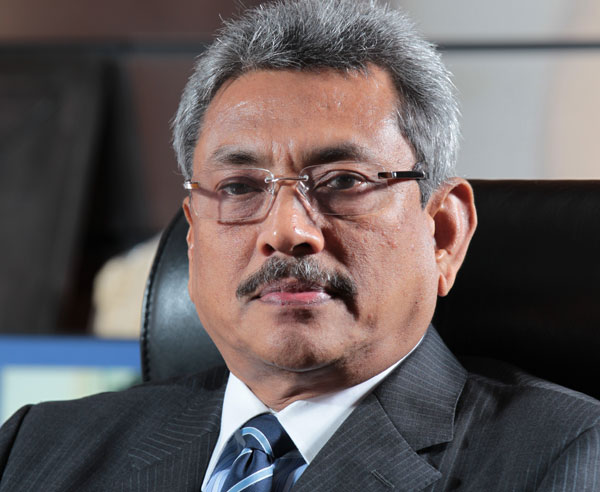 Several events were organized in the Southern province today (August 17), to welcome the SLPP Presidential candidate Gotabaya Rajapaksa.
A ceremony to welcome him was held in his hometown, Medamulana this morning (August 17). Gotabaya Rajapaksa also paid floral tributes to the memorials of his late parents at the D. A. Rajapaksa Museum in Medamulana.
The event saw the participation of the leader of the Opposition Mahinda Rajapaksa, MPs Chamal Rajapaksa and Namal Rajapaksa as well.
The Chief Incumbent of the Wagegoda Rankothmalu Viharaya, Venerable Iththademaliye Pagnarathana Thero speaking at the event told him that he will not face many difficulties in uniting the country. Afterwards, Gotabaya Rajapaksa also attended a welcome ceremony in Beliatta. They then arrived at the Devundara Purana Rajamaha Viharaya and engaged in religious observances. He then visited the Matara Bodhiya to obtain blessings.