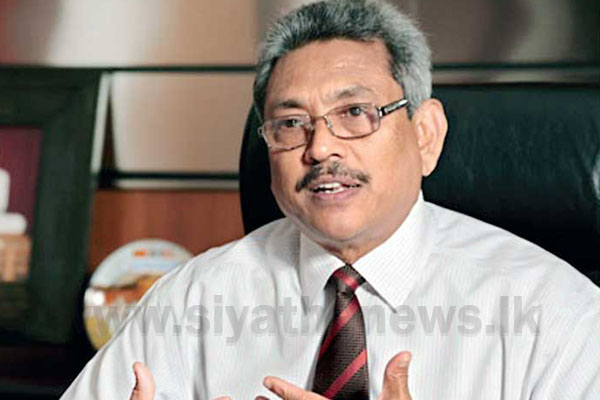 Gotabaya Rajapaksa; the former Defence Secretary and the brother of former President Mahinda Rajapaksa was named as the Presidential candidate of the Sri Lanka Podu Jana Peramuna (SLPP) on the 11th of this month.
Prior to the candidacy announcement, he publicly admitted that he renounced his US citizenship. A document claiming to establish his citizenship renouncement also did the rounds through media.
Gotabaya claimed that he received an official confirmation on the 3rd of May from the US Government saying that he was not considered a US citizen with effect from the 17th of April.
However, once again an issue has emerged as media reports surface of Gotabaya Rajapaksa's citizenship renouncement being false.
The US Federal Register publishes a list of US citizens who have lost or given up their citizenship every three months. The latest publication which is to be released today (15th of August 2019) considers individuals who gave up their citizenship during the period between March and June 2019.
Gotabaya Rajapaksa's name does not appear on the list. His name also does not appear in the two previous versions of the said document.