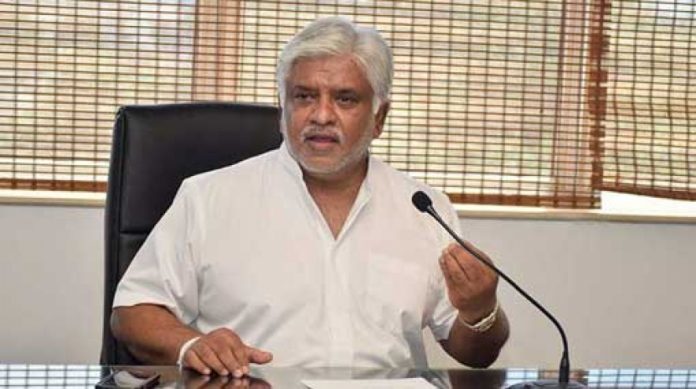 A youth leadership program was held in the Yakkala area yesterday. Minister of Transport and Civil Aviation Arjuna Ranatunga and Convener of the National Movement for a Just Society Prof. Sarath Wijesuriya were the chief guests.
Prof. Sarath Wijesuriya who addressed the gathering shared several thoughts. He stated that a country can be identified as a developed one when there is a rule of law. He raised a question of why Sri Lanka is in debt while being enriched with natural resources. He emphasized that countries that were behind Sri Lanka have now surpassed us referring to countries such as Singapore and Korea. He reasoned that their successes were attained through law and not through suppression.  He stated that a country should be led by a leader with a conscience where state funds should be managed with transparency.
He continued to emphasize that a country where the law is abused is not suitable for people to live.  He further mentioned that the youth should ensure that a country where blood is shed and where people are killed for holding different opinions, is not created once again.
Minister Ranatunga answered questions raised by journalists.
In response to a question raised by journalists regarding their delay in presenting a presidential candidate, Minister Arjuna Ranatunga stated that they still have 6 more months left and that they will present the presidential candidate at the "right time".
He further stated that they would lose everything if they present a candidate too soon and would present a good candidate at an opportune moment.
"The UNP cannot tell us as to what should be done. They must first solve the problems that they face. If they think an alliance is not necessary, we can stay aside and then we can see whether they can win" he added.
He mentioned that despite some people's belief that they could win as a single party, it is not possible to create a government in such a way. He noted that UNP has to be in unison and the alliance has to be made in order to create a government.