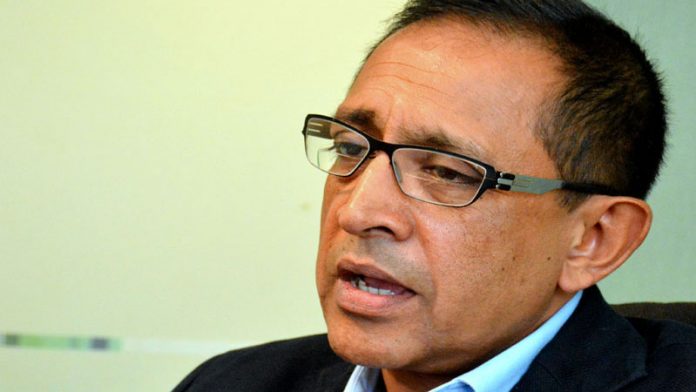 Chairman of the UNP, Kabir Hashim says that all is set to select the UNP Presidential Candidate democratically and present him before the people.
According to a notice issued by the Minister, this will be done soon with the agreement within the party.
Minister Kabir Hashim says the act of Mahinda Rajapaksa forming the SLPP and appointing himself as the leader of the party while representing the UPFA is a clear violation of the party constitution.
Hashim states that it is uncertain that a person like that will secure the rule of law in the country.
Furthermore, Hashim says the act of appointing Gotabaya Rajapaksa, a U.S. citizen who is accused of many allegations in courts as the Presidential Candidate of this new party is going against the law of the country and bewildering the people of the country.
He highlights the fact that the UNP will announce a candidate who is democratic, who will love his country and someone who is not accused before the people or the courts.
According to the Hashim, the UNP candidate will be an educated person who will abide by all laws and someone who will respect all the citizens, who will accept all races and religions, someone who can ensure the safety of the nation, someone who can lead the future generations to a new world, someone who will understand the sorrow of the poor people.