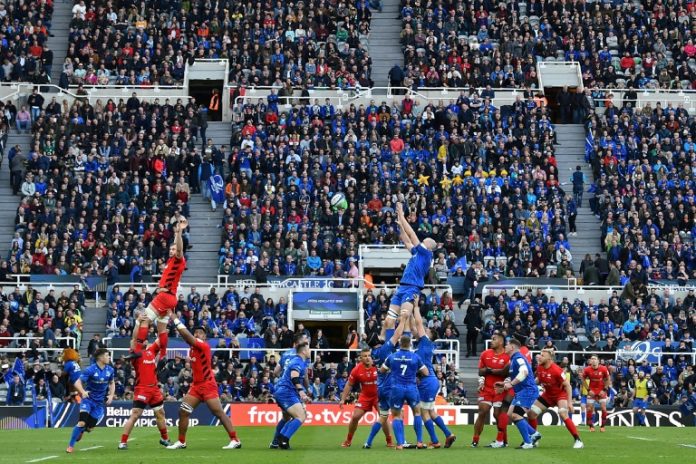 A new law known as the 50:22, designed to create space for attacking sides, was approved by World Rugby on Thursday and will be implemented on an experimental basis in Italy from the start of the new season.
Under the new law, a team that kicks the ball from inside their own half indirectly into touch inside their opponents' 22-yard-line or from inside their own 22 into their opponents' half, will throw in at the resultant lineout.
World Rugby said that the rationale for the law change is "to create space by forcing players to drop back out of the defensive line in order to prevent their opponents from kicking for touch."
Italy is the first European country to experiment with this measure that aims, in addition to boosting the game, to protect players by reducing the number of clashes.
Australia has already started experimenting in its the National Rugby Championship (NRC).
"Modern rugby is increasingly aimed at finding spaces for faster, more spectacular and safer play, where the technical and tactical abilities are rewarded by the game," said Franco Ascione, Head of the Technical Area of the Italian federation and member of the World Rugby committee that developed the law.
"The 50:22 rule is consistent with the vision of the game the international organisation wants to project.
World Rugby has approved five other new experimental rules, including lowering the tackle height to the waist in a bid to cut down the risk of head injuries.
According to World Rugby, 50 percent of all match injuries and 76 percent of all concussions (72 percent occurring to the tackler) arise from the tackle zone.
"World Rugby is unwavering in its commitment to ensuring rugby is as simple and safe to play as possible for all," said World Rugby Chairman Bill Beaumont.
"While injury incidence in the sport is not increasing and concussion incidence is decreasing, we can and must do more to reduce injuries at all levels.
"This is an important milestone on that journey."
Another experimental law gives officials the chance to review a yellow card while a player is in the sin bin to see if it merits turning red.
If the trials are successful, they would be recommended for global trial and possibly feature at the 2023 World Cup.