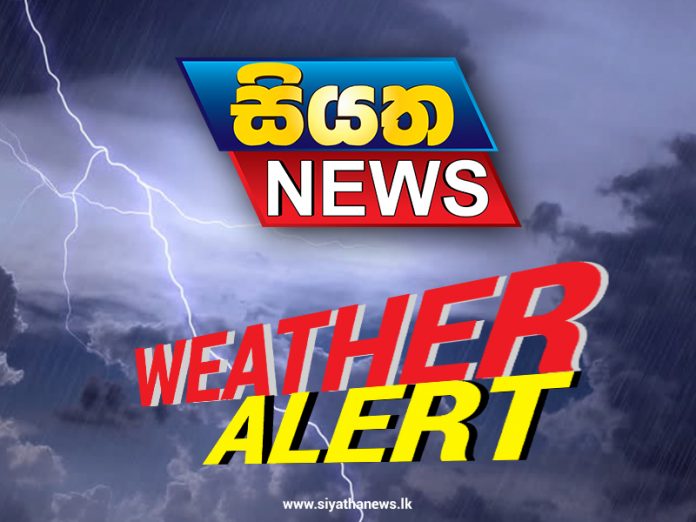 Prevailing windy condition over the country and surrounding sea areas and showery condition in the South-western part of the island are expected to continue.
Wind speed is likely to enhance over Northern, North-central, Western, North-western and Central provinces and over Trincomalee district up to (50-60) kmph at times. Sudden increase of wind speed up to 70 kmph can be expected over Northern and North-central provinces and over Trincomalee district particularly in the afternoon and night.
Showers or thundershowers will occur at times in Western, Sabaragamuwa, Central, Southern and North-western provinces. Several spells of showers will occur in Mannar, Jaffna and Anuradhapura districts.
Heavy falls above 100 mm are likely at some places in Western, Central, North-western andSabaragamuwa provinces and in Galle and Matara districts.