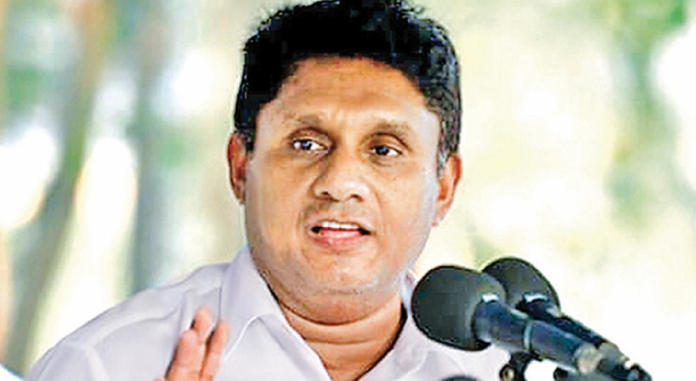 The Gajasumithurugama Model Village in Ahatuweva in Mahakathnoruwain Kurunegala was vested with the public today (August 07) by the Deputy Leader of the United National Party, Minister Sajith Premadasa. The village, which comprises of all modern amenities, was built at a cost of Rs 38.2mn.
Sajith Premadasa said that as the presidential election gets closer, he is being criticized by multiple parties.
He noted that his strong will not waver under any circumstance. He requested the public to give him an opportunity to take Sri Lanka back to its glory days.