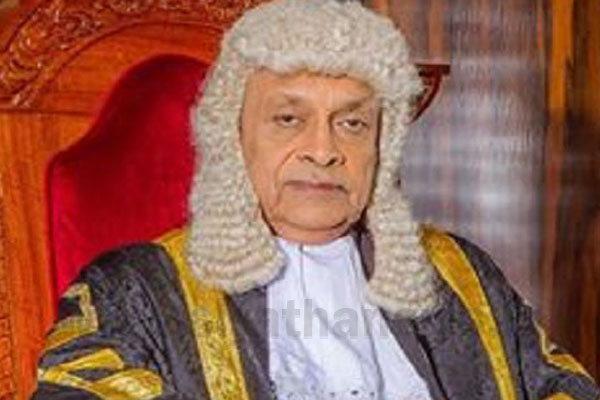 An event to express gratitude to the Maha Sanga of the Tri-sects for awarding Speaker Karu Jayasuriya with an honorary title was held today at the BMICH.
The Mahanayakes of Sri Amarapura Nikaya and the Sri Ramayana Nikaya, and also the Chief Prelates of the Malwatte and Asgiriya Chapters of the Siam Sect were in attendance.
Prime Minister Ranil Wickremesinghe, former President Chandrika Bandaranaike Kumaratunge and a number of other dignitaries including the founder of the Sarvodaya Movement Dr A.T. Ariyaratne graced the event.
The keynote address of the evening was given by Professor Sarath Wijeysuriya of the University of Colombo.