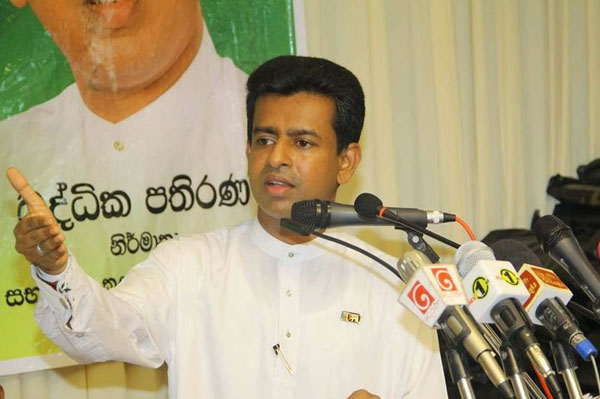 A program to enrol graduates as government employees for the Matara District was held yesterday (July 31). The event was held under auspices of Minister Sagala Ratnayake and State Minister Buddhika Pathirana. 743 graduates were awarded appointments ceremoniously while the total number of appointments was 1148.
Speaking at the event State Minister Buddhika Pathirana noted that it is the responsibility of these employees and themselves as politicians to make a transformative change in the public service for the future of our motherland.
He added that the people of this country are now expecting a system change rather than a change of heads and if it does not happen, this society will become yet another unhealing wound.
Minister Sagala Ratnayake noted that the Ports Authority which is under his ministry is not at the level where it was in the '80s. The reasoning for this fall, he said is because of the lack of capacity and wrong decisions.
He went onto note that it has been 2 years since the need for the Eastern Terminal arose, but we should have given priority for it way before that. The economy of the country will be ruined due to these issues.