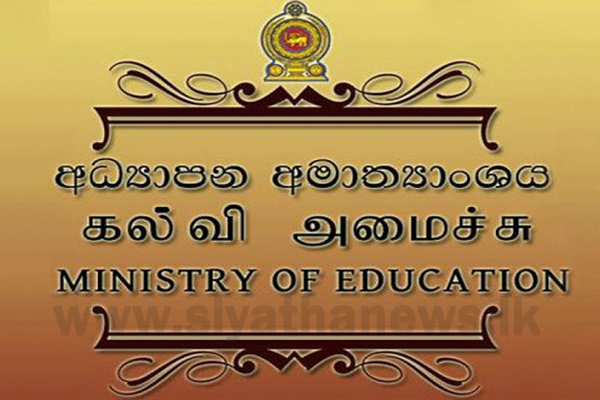 According to the Ministry of Education, the second term of all government and government approved Sinhala and Tamil medium schools will end tomorrow (August 01). The Ministry added, the 3rd term will commence on the 2nd of September.
Meanwhile, all seminars, lectures and tuition classes for the G.C.E. A/L examinations was banned from midnight yesterday (July 30).
The Department of Examinations said that all tuition classes and seminars pertaining to the Grade 5 Scholarship exam will be banned from midnight tonight (July 31). The suspension will be in effect until the respective examinations have concluded.
Thereby, conducting tutorials, lectures, seminars and workshops, printing and distributing model question papers, etc., will be prohibited.
The Commissioner General of Examinations Sanath Pujitha stated that if any person or institution ignores these orders, they will be found guilty under the Examinations Act. The GCE A/L examination will commence on the 5th of August while the grade 5 scholarship exam will be held on the 4th of August.