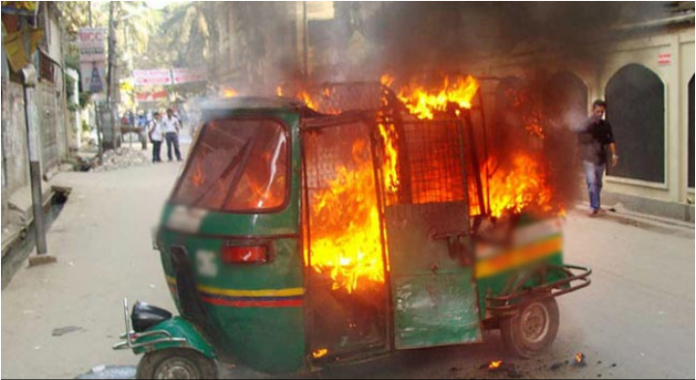 A three-wheeler had suddenly burst into flames while travelling towards Badulla at Badulla-Medithale area, stated news reporter.
The fire had been extinguished with the combined efforts of the officials of the fire brigade, the police and the residents of the area.
No one has been reported as injured from the fire and the damages caused by the fire have not been estimated as of yet.
Badulla Police are carrying out further investigations on the matter.