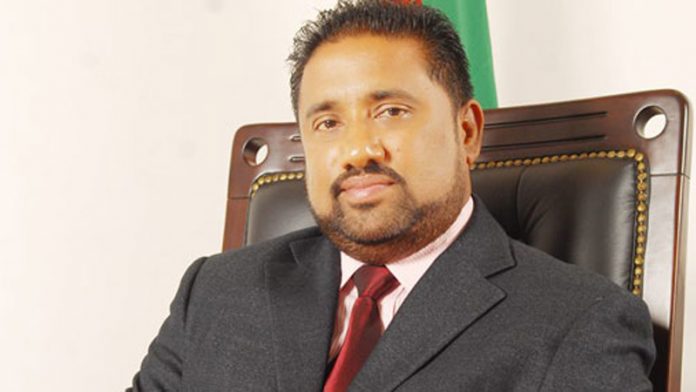 Various views were expressed in the political arena about the Presidential candidates.
MP Rohitha Abeygunawardana stated that Mahinda Rajapaksa will be presenting a candidate who has talked less but worked more towards the welfare of the country, on August 11th.
MP Dayasiri Jayasekara expressed his views on behalf of UPFA on the presidential candidate. He stated that their main focus was directed towards the candidate's love for the country and his degree of respect for democracy as a leader.
He further stated that their leader would be a person who has refrained from corruption and fraud. He would also be a person who values our heritage enough to not to betray the country's resources, he added.
MP Harshana Rajakaruna emphasized that the majority of the country is against the Rajapaksas. The candidate from UNP will be a union of that majority and all the other political parties, he stated. The minister added that the candidate from UNP would be the next president of Sri Lanka.
MP Mahindananda Aluthgamage stated that UNP has a lot of issues within the party. Despite which candidate they present out of the four, three of them are problematic, he continued. He also added that Gotabhaya Rajapaksa's victory is definite despite whatever qualifications they look for in their candidate selection.
MP Velu Kumar brought to everyone's attention, United National Front and the UNP, as a member of a minority party, that they should reveal the appointed candidate in order to receive their support.