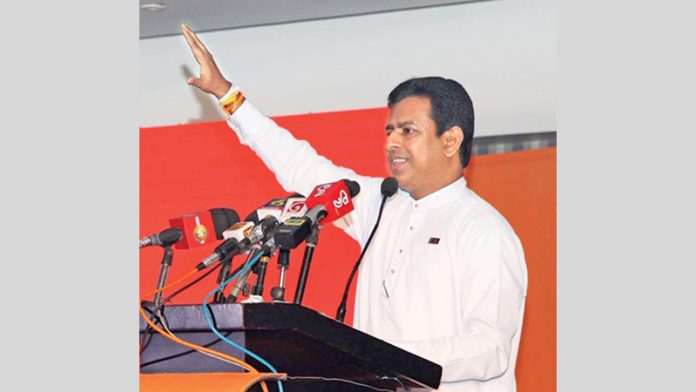 Acting Minister of Industry and Commerce Buddhika Pathirana says that an Internal Trade Policy and an Industrial Policy will be introduced in the near future.
He stated this speaking at a media briefing held in Colombo last evening (27).
Pathirana said that even though 71 years have passed since independence, there is no internal trade policy and industrial policy in the country.
Therefore, the two policies are in the process of being launched, he added.