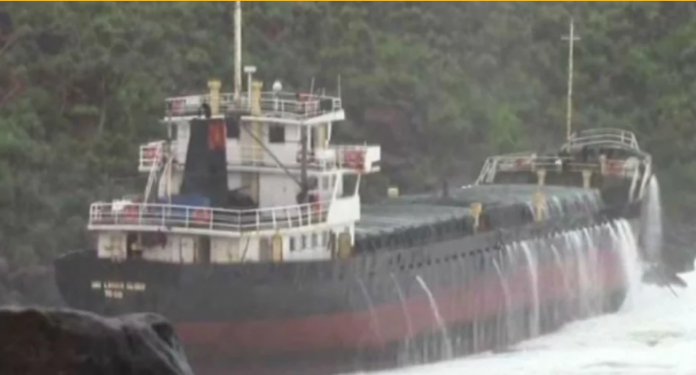 The Marine Environment Protection Authority (or MEPA) stated that it has completed the removal of fuel from the cargo vessel 'Sri Lankan Glory' which washed ashore in Galle recently due to strong winds.
MEPA General Manager Dr. P.B. Turney Pradeep Kumara said around 15 tons of fuel were removed. The decision to remove fuel from the vessel was taken to avoid the damage that could be caused to the sensitive maritime life in the area including the Bonavista coral reef.
The vessel had drifted towards the Rumassala coastal line as the anchors were let loose due to the heavy winds on the 18th of this month.
Those on board were rescued by the Navy.