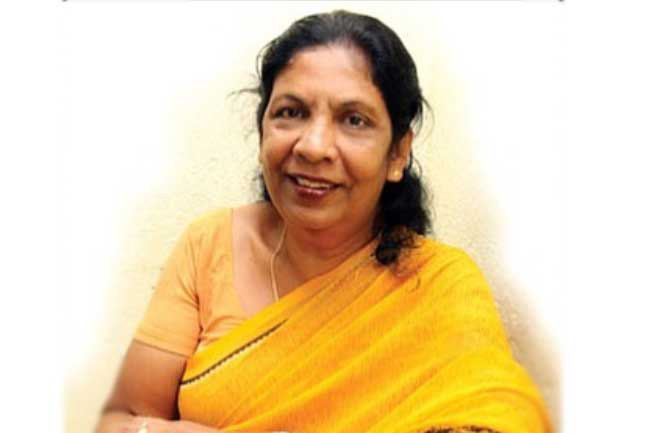 Veteran radio announcer, lyricist & dubbing artist Kusum Peiris has passed away at the age of 71.
Kusum Peiris joined Sri Lanka Broadcasting Corporation in the 1970s.
She has penned many popular songs including Gan Iwure, Hitha Gawa Danga Kala and Sihinayaki Oba.
Apart from being a songwriter, Kusum Peiris was also a veteran dubbing artist who played key roles in Muwan Pelessa and Monarathenna.
Her family informed that the final rights of the veteran multi-talented artist will be announced soon.