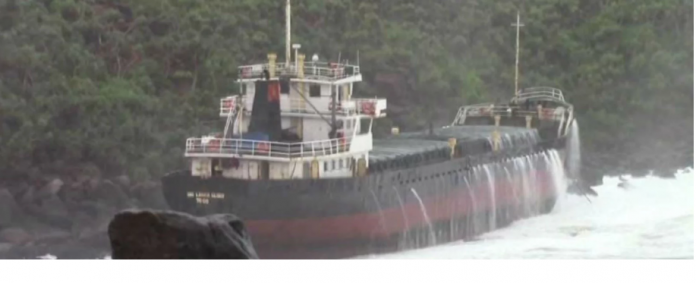 General Manager of the Marine Environment Protection Authority Dr. P.B. Turney Pradeep Kumara notes that the ship that washed ashore in Rumassala, Galle due to the inclement weather, is now in close proximity to the Bonavista Coral reefs. He adds that the precarious situation of the ship, poses a threat to the Bonavista coral reef.
According to Pradeep Kumara the ship is currently carrying a total of 15 tonnes of oil. A rupture of the vessels hull could result in a major oil spill that could harm the coral reef. He added that operations have commenced to siphon fuel from the vessel.
The ship named Sri Lanka Glory washed ashore last evening. Navy Media Spokesperson Lt. Commander Isuru Sooriyabandara said the two people who were on board the ship, were safely rescued. The spokesperson added that investigations are underway to determine if the ship has caused any harm to the environment.