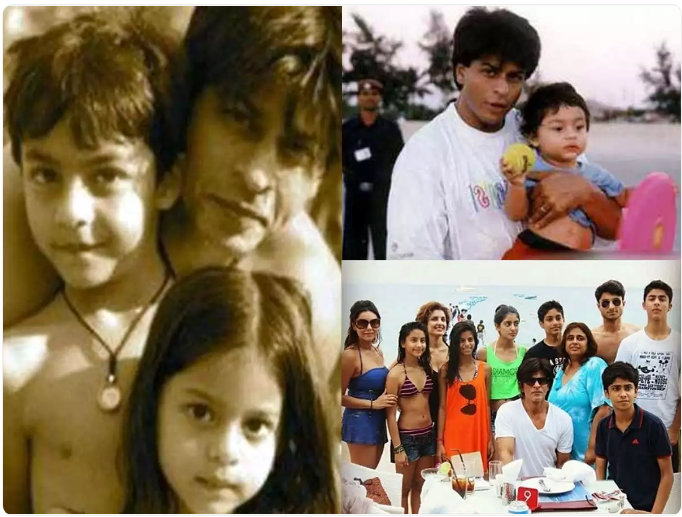 ​Best photos of Shah Rukh Khan and Aryan Khan over the years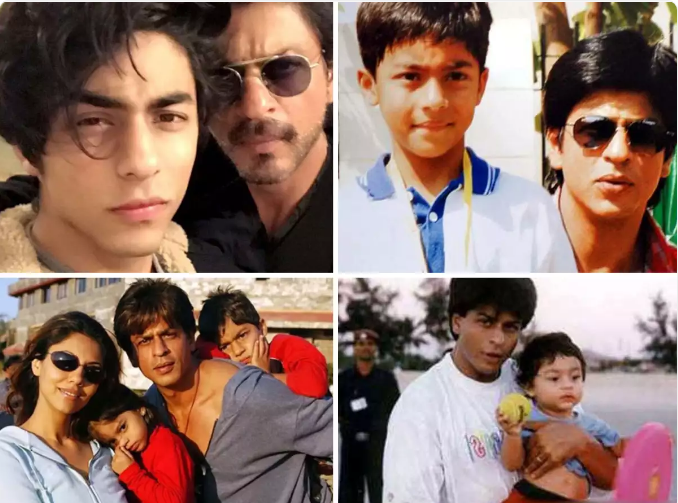 King Khan, Shah Rukh Khan may not have a movie releasing this year, but he will voice the character of Mufasa in the upcoming live-action reboot of the iconic Disney animated film 'The Lion King'. Joining him behind the microphone will be his son, Aaryan Khan who voiced the character of Simmba. With the father-son duo uniting to voice the iconic characters, fans in India have been ecstatic to catch the Hindi dubbed version of the film than the English original featuring the voices of Beyonce, Donald Glover, Chiwetel Ejiofor and others.
The teaser trailers that released have given fans enough to look to forward to. While Shah Rukh's clip had him narrate inspiring lines, it was the striking similarity of Aryan's voice with his dad's that got everyone buzzing. The clips went on to prove that not only is Aryan looks like a spitting image of his father, but also sounds so much like him.
As we get ready to see their exciting combo bring their real-life father-son dynamics to the big screen, we have dug up some of our favourite photos of the two over the years.
Proud dad Shah Rukh Khan announces his collaboration with Aryan Khan for 'The Lion King'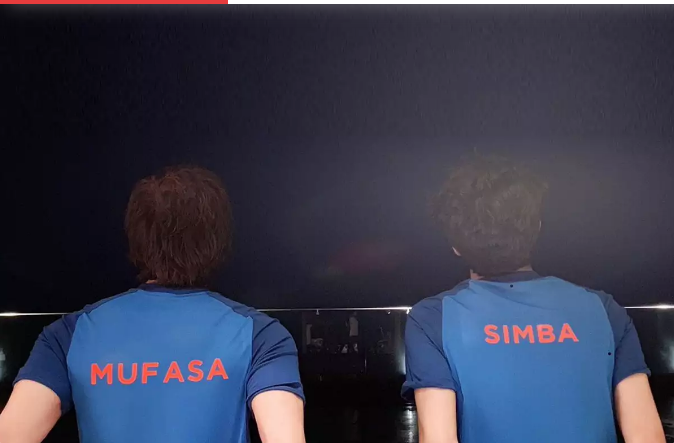 Bollywood's famous father-son duo- Shah Rukh Khan and Aryan Khan, had their real to reel moment when the King of hearts announced that he would be collaborating with his son to voice the characters of Mufasa and Simmba, respectively. A day before the big announcement, the star got fans buzzing when he shared a post of himself and Aryan donning jerseys with their character names printed on it. What followed the speculations was a lot of celebrations and excitement with the release of the film's official posters.
SRK and Aryan living the life of a party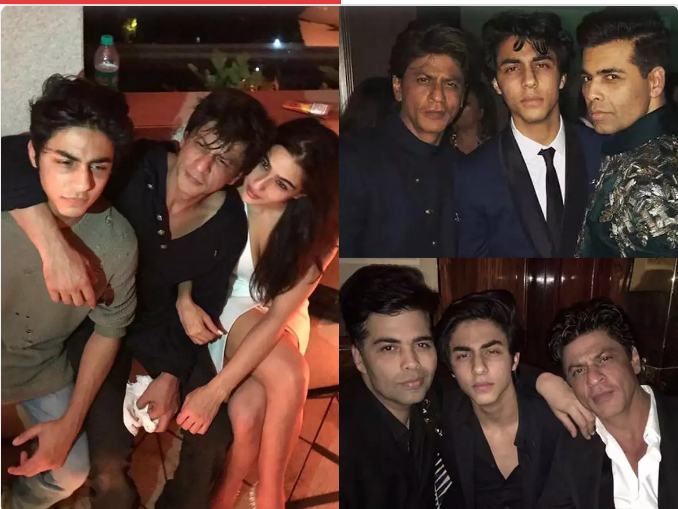 Aryan Khan has long maintained his distance from the media glare. The hunk who completed his education in the UK, later headed over to the USA to pursue his higher studies. Now that he has moved base back to Mumbai, he has been spotted hitting some of the biggest parties in town with his superstar dad by his side. A look at their photos partying hard together and you'd know the Khan boys sure know how to live it up.
SRK the doting dad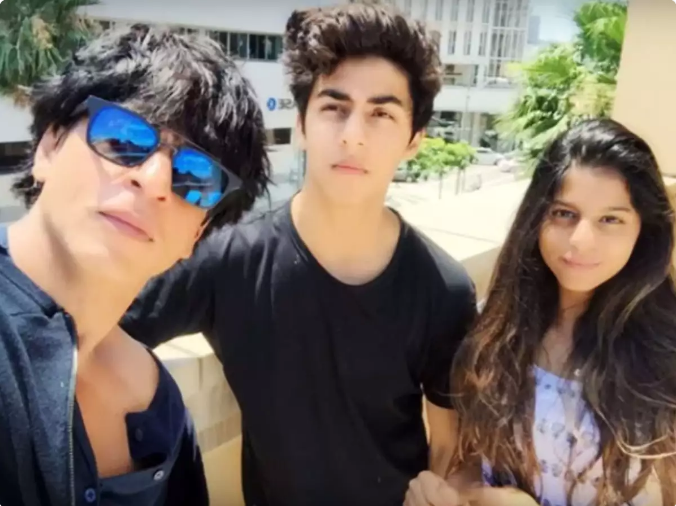 Shah Rukh Khan may now be out and about with his youngest son AbRam Khan, when there was a time when the actor preferred keeping the shutterbugs at bay, especially in regard to his elder kids- Aryan and Suhana. The star, who was once known to release three movies a year, considerably reduce his time on the sets to spend it with his three kids. While Suhana and Aryan were enrolled in school aborad, the doting dad always made it a point to take a break and spend time with the three by either joining them in the USA or UK or even packing the lot and taking them out on exotic holidays.
Shah Rukh and Aryan get their selfie game on point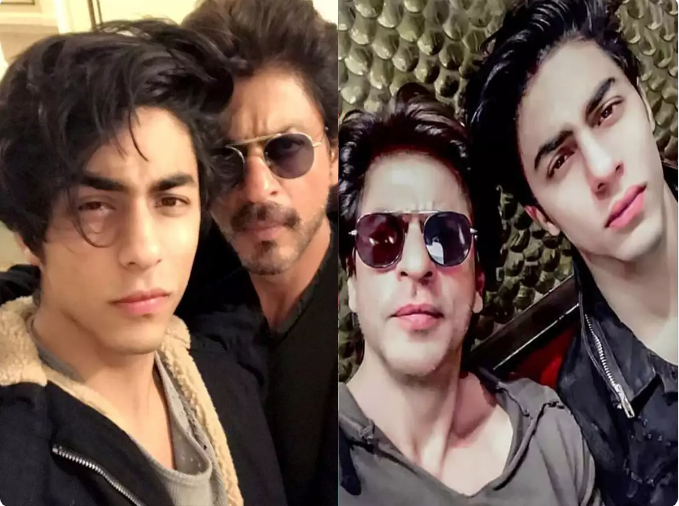 Shah Rukh Khan's love for selfies is known to all and the proof's in his Instagram feed. If there is one thing fans love more than closeup shots of their idol, it has to be his selfies with his kids, more so his handsome son Aryan. With their ruggedly good looks, piercing eyes and dishevelled hair, these two manage to get their selfie game on point every time.
When SRK took baby Aryan Khan to work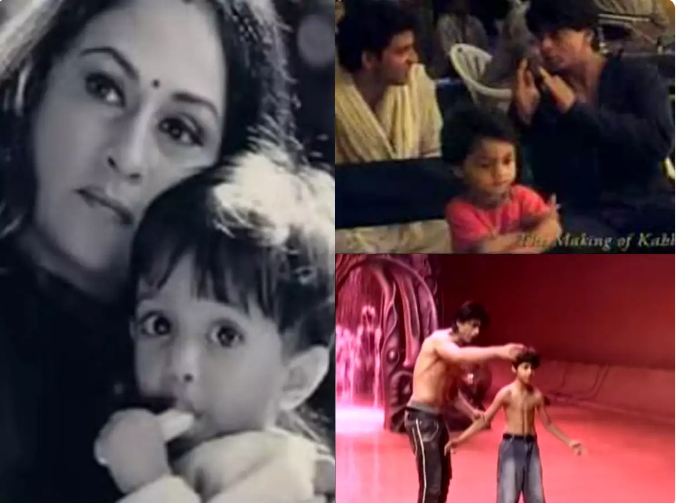 Fans have long been waiting to see Aryan Khan take his place on the big screen, but not many know that it has been a while since he made his film debut and that too, in a Karan Johar film. Aryan made an appearance in Johar's directorial 'Kabhi Khushi Kabhie Gham' starring Amitabh Bachchan, Jaya Bachchan, Shah Rukh Khan, Kajol, Hrithik Roshan and Kareena Kapoor Khan in lead roles. That's not all, the kid has practically been a regular on the film sets and has learnt the tricks of the trade from the man himself – Shah Rukh Khan.
Shah Rukh and Aryan Khan's shared love for cricket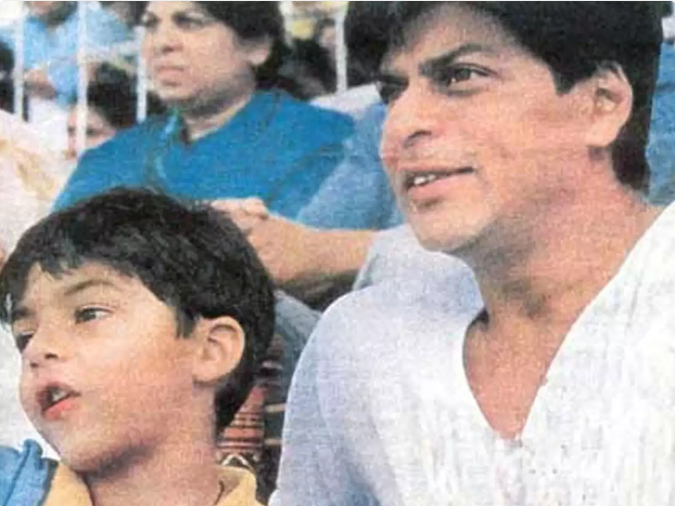 Shah Rukh and Aryan are often clicked at their candid best during the T20 cricket playoffs. The superstar who is a proud owner of a team is often seen bringing his kids along to the game. While they are currently enjoying the perks of superstardom, this picture from back in the day, featuring SRK with a baby Aryan in a Team India jersey sitting in the stands and enjoying the game, brings a smile to our face.
SRK and Aryan the hottest beach bums in town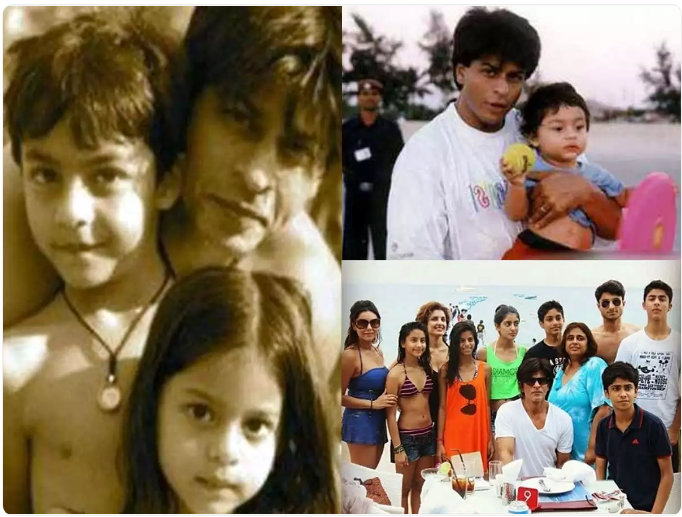 Living the life of a film star can be a hectic one, especially when you have a tight schedule to keep up with. SRK, who is almost always on the go, tending to his various film and work commitments when not pursuing his philanthropic deeds around the world, always makes it a point to leave it all behind and unwind on a beach with his kids. Although the star has his beach getaway in Alibag, he makes it a point to jet out to some of the best tropical destinations with his kids.
When Shah Rukh turned cheerleader for Aryan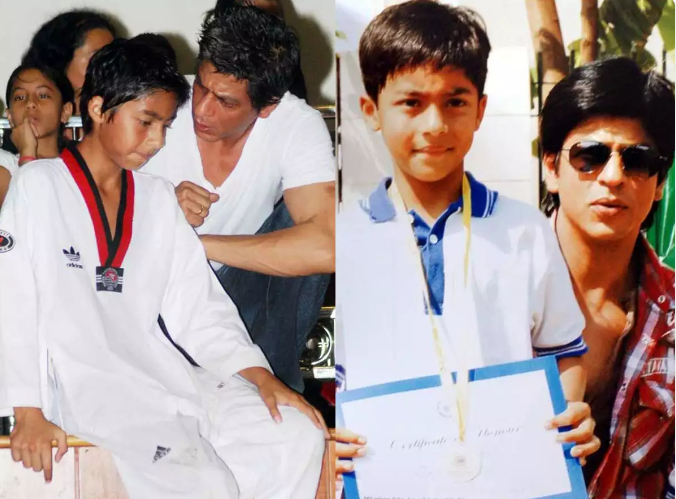 There is no doubt that Shah Rukh is his kid's biggest cheerleader. These throwback photos of the star cheering Aryan on at his sports events are too priceless for words. Even if it means standing in the crowd and cheering his kids on at their school events, this doting dad is up for anything. Recently the star even went on to express how proud he was to be working with Aryan on 'The Lion King' and also extended his gratitude to all his fans for their support and good wishes.