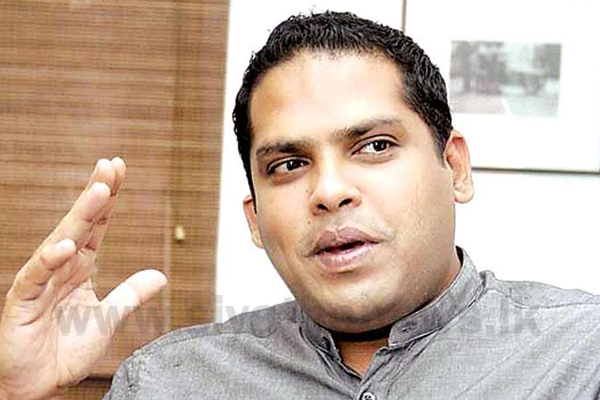 Minister Harin Fernando said yesterday that despite social media attempts to destroy Sajith Premadasa's name and fame fabricating a ' Lady and Wife' story, it would not pose a problem to him because the villagers are with him.
The Minister told journalists in Badulla when asked about the Presidential candidate of the UNP.
He added, " This is a time when the United National Party is fed up with the politics for our country. There is a ray of hope about Sajith Premadasa to some extent. More than the old conventional methodologies, people see some potential in the 52-year-old leader. The majority of the people are in favour of Sajith."
According to him, the name Premadasa is more meaningful than transferring power among members of one family. He also said that Sajith had worked full time from 1995 and had exhibited his ability in 14,000 Grama Niladhari divisions; The villagers love him and he appears to be a leader whom the people would like very much at the Presidential election.