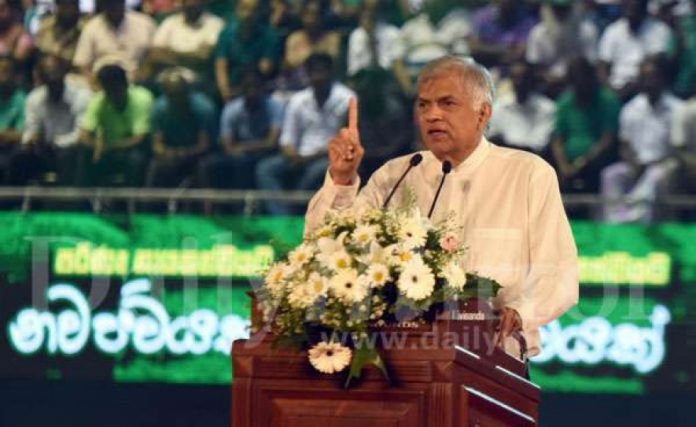 Land title deeds were distributed among the people of Gampola and Nawalapitiya in the Kandy district yesterday (July 13). The event took place under the auspices of Prime Minister Ranil Wickremesinghe. Under this programme, 1200 families received land title deeds at the Nawalapitya Central College Grounds.
Speaking at the event, Prime Minister Ranil Wickremesinghe said that the policy of the government is to award land ownership for those who deserve it since the aristocrats and the Mudaliyars had the ownership of these lands all the time.
The Prime Minister further said that although they held ownership that the ones who actually deserved lands had it since they lived in state-owned lands or some other land. He also said that the government will firstly end this from taking place and that necessary measures will be taken to implement programs to give people with the legal ownership. Also speaking on the victorious no-confidence motion, the Prime Minister said that the victory was all since the opposition could not maintain a proper debate.
Also speaking at the occasion Minister of Public Enterprise, Kandyan Heritage and Kandyan Development, Lakshman Kiriella said that they would go for an election this year with the Prime Minister being the leader of the UNP. He also conveyed the message to the public that the Prime Minister should come forward to contest for the forthcoming elections.