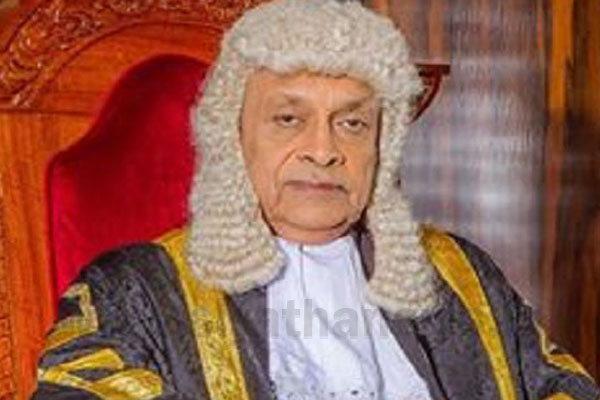 The 217th annual celebration of the Sri Lanka Amarapura Maha Sangha Sabha was held in Colombo yesterday(July 08) and the event was graced by the Maha Sangha including Most Venerable Kotugoda Dhammawasa Mahanayake Thero.
Speaker Karu Jayasuriya was awarded the honorary title of Jana Prasadini Lanka Puthra of the Amarapura Maha Sangha Sabha.
Speaker Karu Jayasuriya noted that he is content in looking back at political policies he followed in his political career. He said that the country needs to be rebuilt again. He added that he always requested the president, the prime minister and the opposition leader to work together for the well being of the country. He went to note that 72 years have passed and still Sri Lanka is not up to its true potential. He added that the country has dropped to a state where youth are inclined to migrate. He added that it was necessary to create unity among everyone in order to track development.