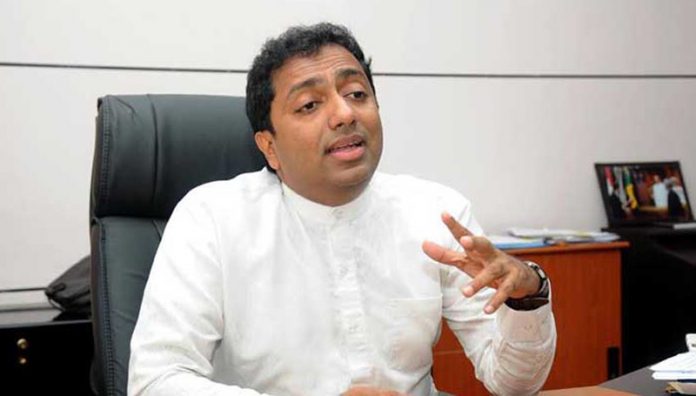 Minister of Education Akila Viraj Kariyawasam appeared before the police unit attached to the Presidential Commission appointed to investigate allegations of fraud and corruption at state institutions.
The minister arrived to provide statements on the investigations currently being carried out for printing his picture and message in school textbooks.
The Presidential commission informed us that the minister is currently providing the statement.