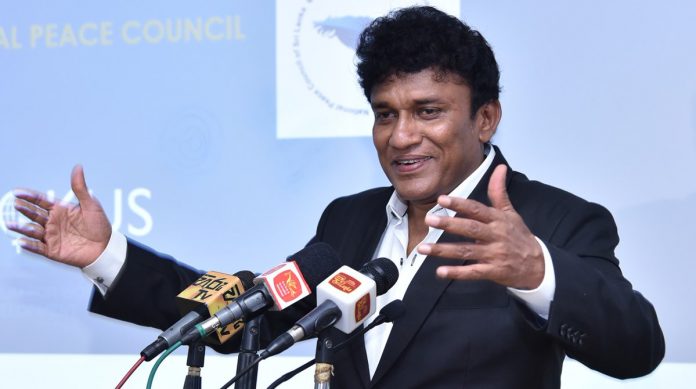 Despite the instructions given to the official languages department by Minister of National Co-existence, Dialogue and Official Languages Mano Ganeshan to remove name-boards written in Arabic put up in Kattankudy, Valachchenai and Ottamavadi, it is reported that they have not been removed as yet.
Junior police officers had expressed the view that they are unable to comprehend why steps had not been taken to remove these name-boards that are situated in plain sight. They said that several Muslim residents had also queried from them as to why these name boards are not being removed.
In accordance with the Constitution name-boards should only be in Sinhala, Tamil and English and if any other language is used action should be taken to remove them, responded Minister Mano Ganeshan when this matter was posed to him.