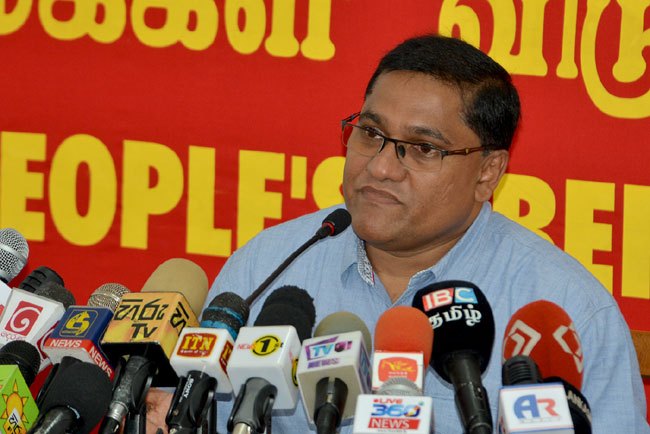 JVP MP Nalinda Jayatissa noted that the Ranil Wickremesinghe led UNP government came into power with the promise of a prosperous country in 60 months, but it remains to be a false promise as Sri Lanka is burdened with the largest debt in the history; Rs 12 000bn. He added that the government is only left with 13 months for their promised land and their resolution to pay back debts is taxing the common man.
JVP MP, Vijitha Herath noted that the current government is no better than the previous regime as they both sell off the natural resources of the country and they both led the country to a debt trap.
He went on to say that in a backdrop where Sri Lanka is on the verge of an economic crisis, the government allocates money for a car worth Rs 45mn for the leader of the opposition, a car worth Rs 43.5mn for state minister of Lands and Rs 19.9mn for the Minister of Kandyan Heritage and Kandy Development to renovate his house.
He concluded with "this is not a people friendly government, this a government against the people".
General Secretary of the JVP, Tilvin Silva noted that if the current government is to remain in power for another year it is a serious issue.
He added that this government drove Sri Lanka to anarchy, without the slightest hesitation they are prepared to sell off the sovereignty of the country via harmful agreements, the government miserably failed to establish national security should step down from power for the sake of their dignity.