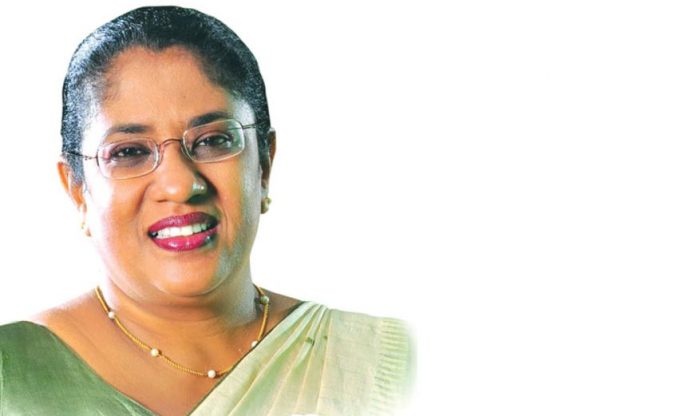 Justice Minister Thalatha Athukorala said yesterday that Minister Sajith Premadasa will definitely be the next President of the country and that he would get the blessings of Prime Minister Ranil Wickremesinghe in this regard.
She made this prediction on the occasion of the 204th model village, named "Katurodagama,' that was constructed at Bungiriya in Kahawatta being vested in the public yesterday with the patronage Housing, Construction and Cultural Affairs Minister Sajith Premadasa.
She said, "with the blessings of Prime Minister Ranil Wickremesinghe, our party will give Minister Sajith Premadasa the opportunity to contest the Presidential Election. We are all looking forward to seeing him becoming President. Don't worry about it".
Minister Athukorala said that they had waited a long time to appoint a leader who understands the plight of the poor as the President of this country. "We will accompany you in your endeavours and be there to strengthen you on this journey as you aim to bring about change in this country," she told Mr. Premadasa.