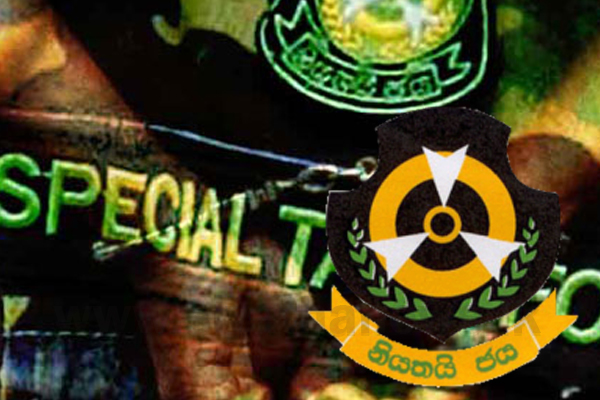 Two suspects were arrested by the STF at Ekala over the murder of Krishantha Ajith Kumara alias 'Minuwangoda Kalu Ajith'.
Police said Kalu Ajith was shot dead by unidentified gunmen at Mahawatte area in Ja-Ela on Wednesday.
The STF said the suspects,41-year-old Tiron Janaka alias " Tiron' and another identified as ' Sanka' were arrested during a raid last night. They also recovered a T56 assault riffle used for the shooting, a magazine and 20 rounds of T56 ammunitions.
Investigation revealed that underworld figure know as 'Ganemulla Sanjeewa' had given the contract to kill Kalu Ajith.
The suspects were handed over to the Organized Crimes Prevention Division, the STF said