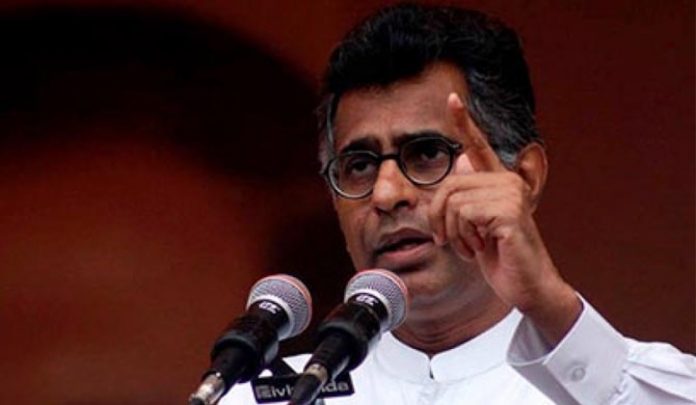 A program aimed to revive Meethotamulla commenced yesterday(June 05) in line with the world environmental day(June 05).
The foundation stone for a park was laid by Minister of Western Development and Megapolis Patali Champika Ranawaka. A tree planting program was also held in line with the event.
Director of the Urban Development Authority Sumedha Ratnayake, Project Development Director Y.K.G Gunathilaka and Chairman of the Kolonnawa UC Guttila Silva took part in the event.
The Minister shared his thoughts on the garbage disposal issue in the country.
He noted that if the Urban Development Authority developed the plot of land and sold it off, the authority could have at least earned Rs 1-2bn.
He added that the Colombo Municipal Council and the public disposed their garbage at the location and had completely ruined the plot of land without paying a cent of compensation to the authority.
The Minister went on to add that despite their false promises to pass billions to manage the garbage dump, evidently nothing was done as the dump claimed 34 innocent lives. Although Justice Nanayakkara's committee ascertained the perpetrators who scammed the money which was allocated to sort out the garbage issue, no one was held accountable.
He added that consequently, the entire garbage amount accumulated in the Colombo district had no site for disposal. He cynically noted that there are politicians to take credit as a politician from the previous government claimed: "He was to take the garbage to England".